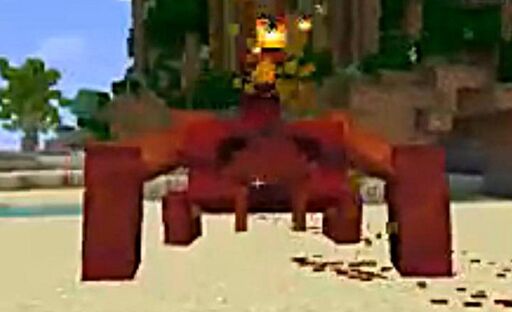 Lava slinger is a creature that lives around volcanoes. Scientists have not yet been able to properly classify the "lava slinger" taxonomically, and so this name will likely change when they determine exactly what it is. We do know that this creature is not an insect, despite its physical similarities to members of the scorpion order.
When battling, the "lava slinger" generally sticks to three attacks. It can charge its foe with increased speed, often breaking blocks along its path. It can pick up its opponents with its tail and fling them through the air. And finally, it can throw balls of approximately one cubic meter of lava at its targets, which obviously causes quick death.
Although the lava slinger can break many blocks, it is unable to break denser blocks such as obsidian. Despite rumors, the "lava slinger" does not appear to be able to fly.
Community content is available under
CC-BY-SA
unless otherwise noted.